About Whitney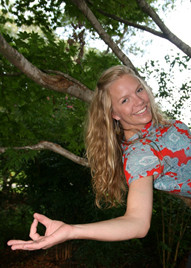 Certified Kunga Living Yoga Instructor E-RYT200, YACEP
Where our Motto is: Learn. Laugh. Grow. Serve
With her encouraging, practical and positive mentality, Whitney inspires others on their journey on and off the mat. She reminds her students to take their yoga practice one breath at a time, to let go of expectations, ego, fear, judgments and find more compassion towards themselves. Whitney is a Yoga Alliance Experienced Registered Yoga Teacher with over 4,000 logged teaching hours. She trained under the renowned Kristin Cooper-Gulak in 2009.
As a lifetime athlete who competed at the national level in multiple sports, yoga quickly became a natural healing modality for the body and a deeply spiritual practice to nurture past emotional trauma. With a degree in psychology she has the pleasure of uniting her passions into an amazingly divine experience. Having the opportunity to teach all walks from kids, adults, seniors, active and retired veterans, hospice patients, mental health patients and literally "everybody" in between for 10 years has allowed Whitney to formulate a simple, practical approach to a healthy lifestyle filled with happiness.
It's truly the radical results in her students that give her inspiration to teach while giving proceeds to children in Africa. Creating a sacred space for personal growth and physical health, her classes incorporate many teaching methods and theories along with understanding the self into a holistic yoga experience.
Her classes integrate breath awareness, meditation, mindfulness, yogic philosophy, and deep relaxation into a practice that physically and emotionally supports her students.